Steven Anderson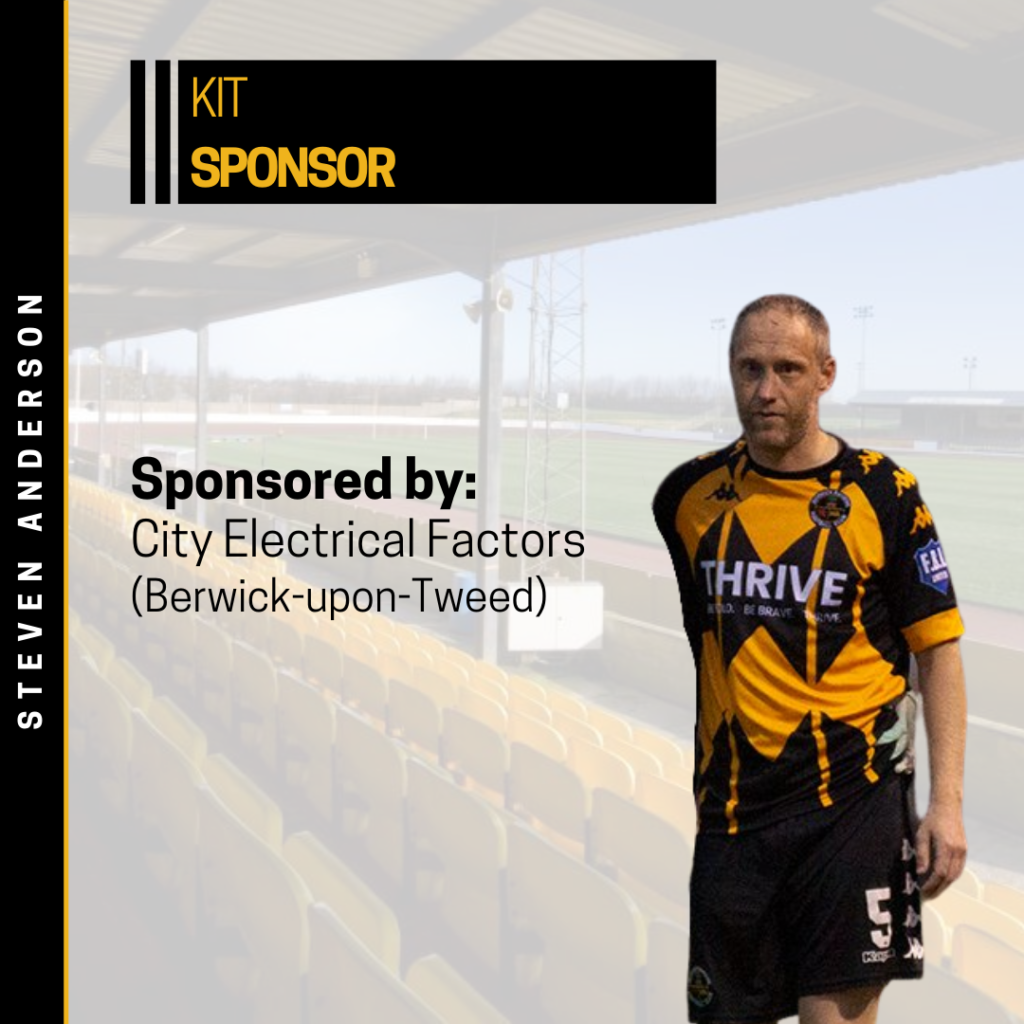 Steven joined the 'Gers in summer 2022, adding vast experience to the 'Gers backline having amassed over 350 appearances with St Johnstone during his career.
During his time with The Saints, the influential defender won the Scottish Cup in a 2-0 final victory over Dundee United – during which he netted the opener and scooped the Man of the Match award.
In recent years, Steven had short spells on loan at Partick Thistle and Raith Rovers before joining Forfar Athletic in July 2020. Upon being reunited with Anderson, manager Stuart Malcolm said: "I am absolutely delighted to have Steven Anderson join us. He comes with a huge amount of experience, unbelievable leadership and football qualities, which will help bring on those around him."
Player Sponsor:
Steven is sponsored by City Electrical Factors (Berwick-upon-Tweed), a company that has shown valued and loyal support to the 'Gers throughout the years through numerous forms of sponsorship.
CEF is the UK's leading electrical wholesale network, with further presence across North America, Ireland, Spain and Australia, and is a business built on great service – embracing the problems and challenges of their customers as their own and finding the solutions to them.
Their Berwick-upon-Tweed branch is based at Ramparts Business Park, and is open Monday-Friday between 8am – 5pm.
Email: sales.berwickupontweed@cef.co.uk
Telephone: 01289 307028
Website: cef.co.uk