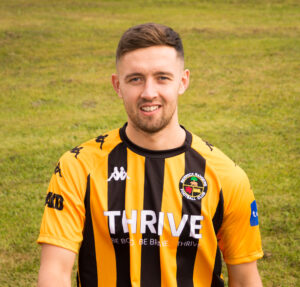 Date of Birth: May 5, 1997
Previous Clubs: Hearts (youth), Spartans, University of Mobile
Team Supported: Hearts
Footballing Idols: Steven Gerrard & Rudi Skacel
Daniel played for Hearts at youth level before moving to Spartans FC for the 2014/15 season. Since then, he has played his football out in the USA at the University of Mobile in Alabama.
The defender was recruited by University of Mobile Head Coach, Dan Whelan, a former Blackburn Rovers player and, while he was over there, he combined his football with an International Business combined with Humanities degree.
Daniel returned from the States as a free agent and signed for the 'Gers in February 2020, playing a handful of times before the premature conclusion of the 2019/20 season due to COVID-19.
Nevertheless, the management team saw plenty of potential, with Daniel one of the first players to put pen to paper for the 2020/21 season.
Player Sponsor
Sam is sponsored by City Electrical Factors (Berwick-upon-Tweed), a company that has shown valued and loyal support to the 'Gers throughout the years through numerous forms of sponsorship.
CEF is the UK's leading electrical wholesale network, with further presence across North America, Ireland, Spain and Australia, and is a business built on great service – embracing the problems and challenges of their customers as their own and finding the solutions to them.
Their Berwick-upon-Tweed branch is based at Ramparts Business Park, and is open Monday-Friday between 8am – 5pm.
Email: sales.berwickupontweed@cef.co.uk
Telephone: 01289 307028
Website: cef.co.uk