Jamie Pyper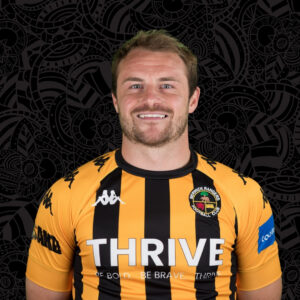 Date of Birth: August 22, 1993
Previous Clubs: Cowdenbeath
Hometown: Edinburgh
In the summer of 2021, Jamie Pyper signed a two-year deal with the 'Gers and, in doing so, became Stuart Malcolm's first signing as Berwick Rangers boss. Pyper had been with Cowdenbeath since he was a youth and made his debut for The Blue Brazil in 2016. Since making his debut, Pyper went on to make more than 100 appearances for Cowdenbeath in all competitions – mostly in Scottish League Two.
Jamie's leadership abilities were quickly recognised at Shielfield Park and he captained the black and gold army on many occasions throughout the 2021/22 campaign. A mainstay at the heart of the club's defence, Jamie was recognised for an impressive first season with the 'Gers with a Player of the Year award.
Player Sponsor
Jamie Pyper is sponsored by the 'From the Grove to the Harrow' Fanzine, the independent magazine of the Dream Team.
From the Grove to the Harrow recently returned after an 18-year hiatus, and takes a light-hearted look at life at Shielfield Park. Supporters can order the latest issue of the Fanzine via email by sending your address to on grovetotheharrow@gmail.com or by phone on 07974 137277, and paying the total printing (£2) and postage costs (£1 or £1.70 oversea) on this link.
All profits from the Fanzine are donated to Berwick Rangers Community Foundation.  The club would like to thank Doug Stenhouse for the sponsorship.